E-learning is prevalent today with millions of individuals learning various skills from the comfort of their homes all around the world. However, the market has saturated a lot and the instructors have to do everything right to remain relevant and ahead of the competition. One of the things that have a huge impact on the success of an e-learning course is the voice and tone of the instructor. Here are the top tips for you to become the favorite e-learning voice over instructor for your prospects and existing students. 
Tips To Be the Best E-learning Instructor 
Do Not Copy
One of the common issues with many online instructors is them trying to copy other popular instructors. First, if some of your learners have already heard the instructor who you are trying to copy, they will be unimpressed with you. Secondly, you will be doing extra work in the back of your mind while copying someone to avoid slip-ups. That will take away the smoothness, naturalness and flow of your speech. There is nothing wrong with learning from other teachers, but copying is not an option.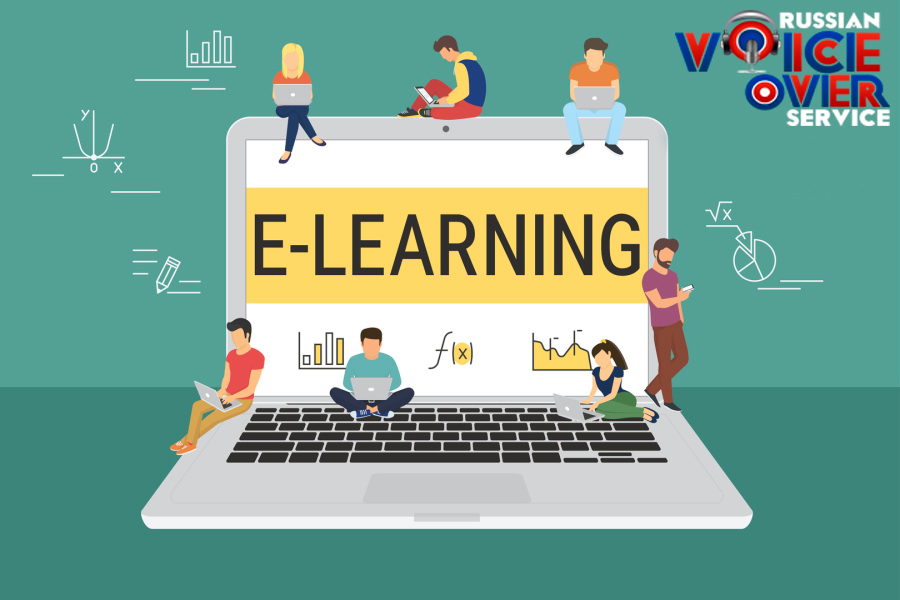 Keep Your Examples Relevant
Examples strengthen your speech and enhance the impact of your teaching. However, your examples must be relevant to your target audience. For example, if your learners are mostly Russians, you wouldn't want to use day-to-day examples from the US because they might not apply. A better option would be to let a Russian voice artist do the speaking for you. 
Voiceover from third-parties is an excellent option when your training material uses a lot of visuals. The right accent, accurate examples and proper usage of native phrases can make things much easily comprehensible for your students. Once again, Russian voiceover work would be best for Russian audience.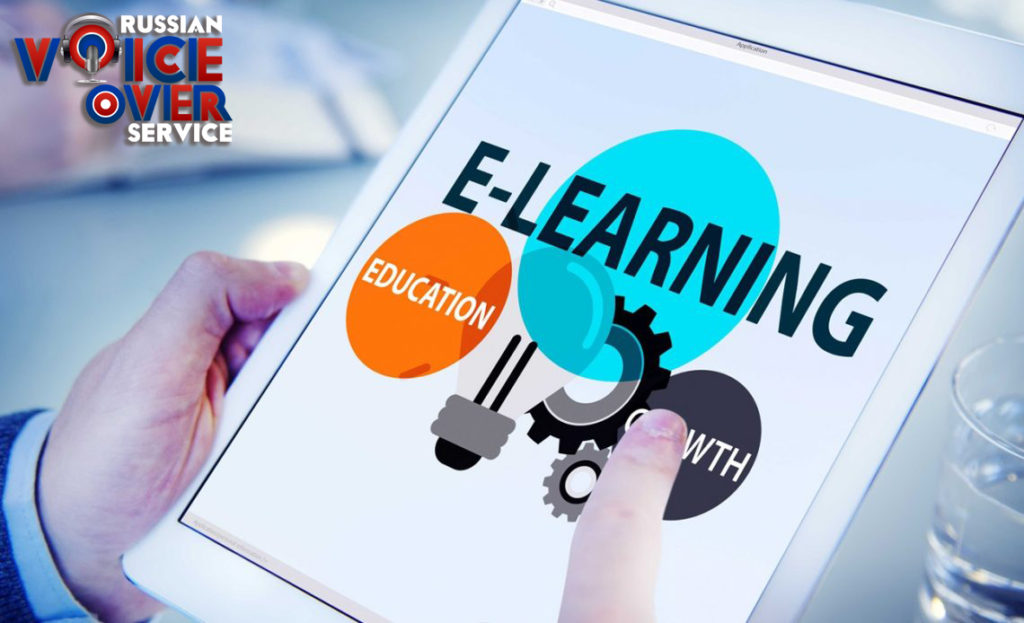 Make Your Transitions Smooth
Your transitions have to be smooth, accurately paced and relevant. During the length of your course, you will switch from one topic to another topic several times. You will have to find relevant examples and material that helps you transition from one topic to another smoothly and seamlessly. It should feel something like how day transitions into evening and evening transitions into night. Not to mention, a sudden leap from one topic to another topic makes learners forget the previous lesson.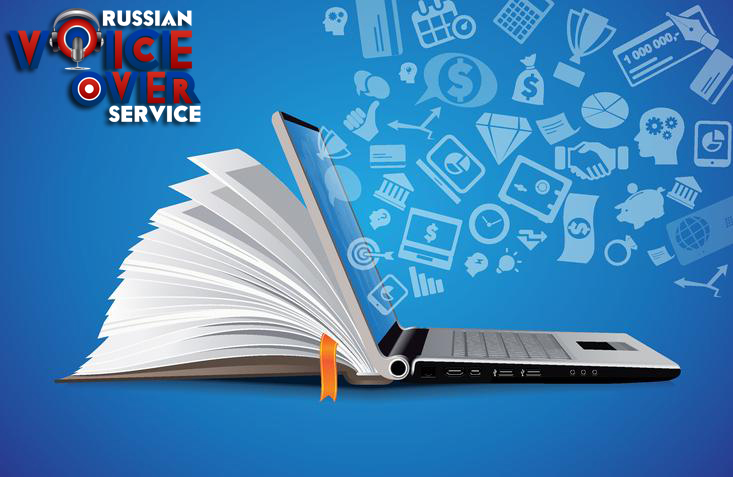 Be Consistent with Your Tone, Volume, and Speed
Consistently is crucial for any e-learning course's success. Imagine how annoying a song will sound if its volume kept on going up and down throughout. When you end one lesson and sit down to record or give the second lecture, hear your voice in the previous lesson to grasp your tone, speed and volume. 
Keep these elements consistent throughout your course because they will make the material more comprehensible. More importantly, it is the consistency of these factors that turns you into a personality, a character, an instructor that students can recognize from hearing the first word in your voice. 
In the end, it needs to be stressed that your tone, accent, delivery of words, inflections, phrases, examples, etc. have to be familiar for your learners so they can relate with them and comprehend quickly. If you are from a different country but your learners are majorly from Russia, you should go for a Russian voice over talent to do the narration for you. 
PUBLISHED BY THE RUSSIAN VOICE OVER   
May 9th, 2020
WEB SOUNDCLOUD TWITTER FACEBOOK
1-(800) 506-0385
FOR ALL YOUR RUSSIAN VOICE OVER REQUESTS.