3 Things You Need to Do to Prepare for a Talent Agency Interview
You've worked hard in 2014 to build your voice over brand and secure new clients, and you likely want to take your hard work one step further in 2015. What to do? Where to spend your valuable marketing time? Have no fear! In the first and second quarters of the new year, new budgets are generated, new projects are approved, and client's will be looking for new voices to brand their 2015 initiatives. This means Casting Directors, Agencies, and Production Houses will be looking for new talent to round out their rosters. Make a good first impression with these valuable folks, and your new year of Voice Over recording will be off to a solid start.
Everyone in the business wants to get their foot in the door with a voice over casting director. You want the people who cast you to know your name and to be familiar with your work. But there is a right way to do this and a wrong way to do this. Do it the right way, and you can create a great relationship that can generate a lot of work from that Casting Director, and provide recommendations to other networking opportunities as well.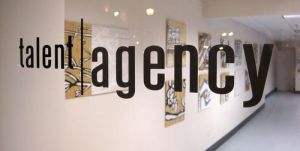 Where to begin? Here are 3 Casting tips for securing positive relationships:
1. Be Current. Be Modern. Be in the Cloud.
It all starts with the voice over demo. We've preached to the high heavens about the importance of having a glorious demo, and hopefully you've listened. So how do you present that work of audio art that is your demo?
With email and file sharing becoming so easy and accessible, the days of sending out hard copies of your demos on CD is coming to an end. Many Voice Over Talent are emailing mp3 copies of their demos and links to their websites rather than sending a CD of VO tracks. Sure, it's nice to have a hard copy of something you can refer to from time to time, but honestly, we usually just rip the audio and toss the disc… which is essentially a waste of your financial resources.
A better use of said resources? Invest in a great website and branding materials to match. Think business cards, postcards, or even a customized email newsletter to keep your clients up to date with new projects and demos.
The best sites are graphically sound and simple to navigate. Check out https://therussianvoiceover.com
Dimitry's site is clean, clearly branded, and everything is navigable from one place. Our favorite part? His demos don't just stream, they download. This means casting directors and producers can save time by presenting his samples to their client's directly, which saves Dimitry time from having to email mp3's all day. This site shows that Dimitry is a true professional, and gives the impression that he knows what he's doing when it comes to Russian Voice Over, which subtly builds a feeling of trust for producers. Trust that he's going to show up on time and nail the script in the studio.
Also, this site is optimized for New Media, meaning it will format and play correctly on a variety of smartphone and tablet devices. Gone are the days of being chained to a desktop. Today's producers are on the go and often are working remotely when not in session; being able to access audio on these devices is essential. Remember, you want it to be EASY for producers to work with you.
Do the math: Strong Demo + Strong Branding + Accessibility = Success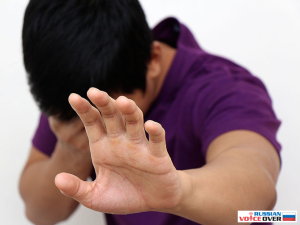 2. Be Available.
Speaking of accessibility, make it easy for us to contact you. Whether you're emailing your demos and links, or snail mailing a CD, make sure all of your contact information is clear and current. The minimum we need to know is your full name, your current phone number, and your email address. It's also helpful to include your geographical location. For example, if you are soliciting a Casting Director in New York City, and you live in Virginia, it's important to make that clear from the get go.
At Edge Studio, we still get CDs from time to time, and some of them are wonderfully presented, with strong branding choices and easy to read contact information. If you opt to mail hard-copies of your demos this year, make sure your name and contact information is printed clearly on the outside of the case and on the disc itself… and don't use a sharpie to scrawl it on. Your demo is always your first impression; it should be a good one. There is no quicker way to end up in the trash bin than to present an unprofessional package to a potential client. Chances are, they'll see your "Sharpie Labeling" and toss your disc without even listening.
If you're emailing your materials, make sure you have a clearly defined email signature and include a graphic that reflects your brand. Adding these visuals increases the chance that the Producer/Agency/Casting Director remembers your name.
Bottom line, as a voice over talent, you want to make it easy for a casting director to cast you…and ultimately like you. If someone has to hunt for your name or phone number, chances are they won't be calling. Likewise, if you send a sloppy email that laughs at proper grammar and attach a sub-par .mp3…. you guessed it…you're not going to get the response you're looking for… because you're not going to get a response.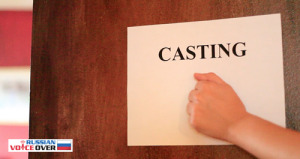 3. Be Nice. Know Your Boundaries.
Now that you've made it easy for someone to contact you, make sure you have a pleasant interaction. Don't email a casting director incessantly asking for voice over work. If they start to associate your name with endless, time consuming emails, you won't be the first person they come to with a voice over audition. Instead, make sure that casting directors associate you with something pleasant. It's always nice to get a short email during the holiday season containing well wishes and an update on a couple exciting projects you've recently worked on. Don't make the email too long or too sell-y, but sending updates once in awhile can be a good reminder that you are out there and working.
Let's face it, everyone likes working with nice, friendly people, and over the course of several projects you may find that these Producers and Casting Directors will actually become your friends. You may build relationships that go beyond the studio, and you guessed it, that usually leads to more work. Don't force these interactions (see above about the hard-sell) but be open, be friendly, be timely in your correspondence, and know when you're crossing the line into "creepy."